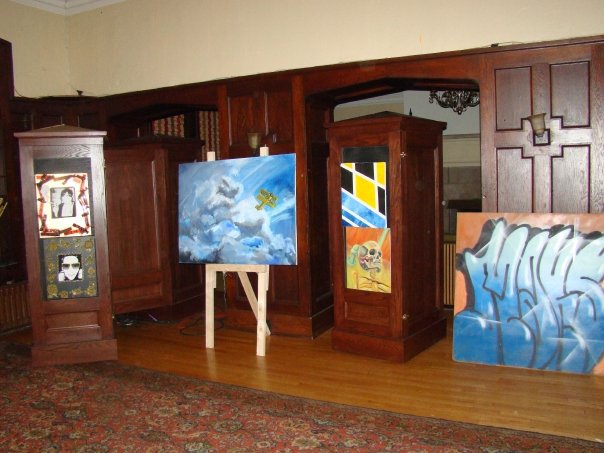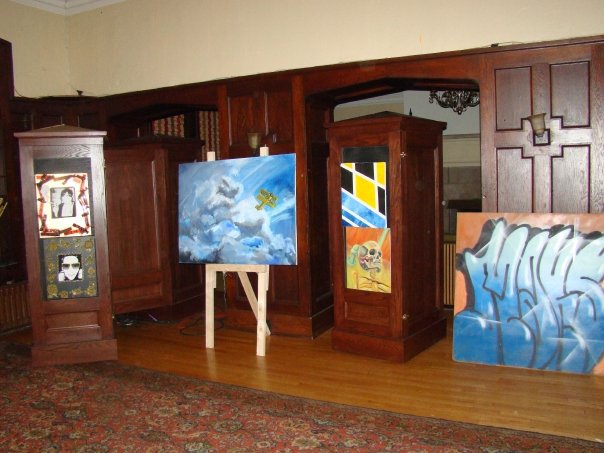 The Ag Tobey Art Gallery is an Spectemur Agendo Foundation tradition named after Waldo Franklin "Ag" Tobey — who graduated from Cornell Arts & Sciences in 1895 and Cornell Law School in 1897.
The SAF hosts an exhibition of student art — paintings, sketches, and other words — in our Grand Hall over the course of a weekend. On Friday night and Saturday the Grand Hall is open to students, faculty, and members of the Cornell community. Catering and a jazz performances have both been provided by student groups. On Saturday night, the artists and close friends are invited to a reception in the gallery during which an undergraduate representative of SAF presents an award.
The pictures below were taken on Friday, November 5, 2010.